A NATURAL AND RADIANT SKIN
It is perfectly normal for you to want your skin to look more vibrant and flawless during online work meetings you attend from home. The key to looking natural and radiant is to use a foundation or concealer that is suitable fro your skin type and does not cause your skin to look shiny. You can use Alix Avien Paris BB Creams to achieve this.  Alix Avien Paris BB Creams eliminate color inconsistencies and provide a pleasant vibrancy. If you need extra support for under-eye circles, acne scars, spots and uneven skin tone, you can also use Alix Avien Paris Liquid Concealer. Alix Avien Paris Liquid Concealer forms an intensive moisture barrier in the skin by means of a rich list of ingredients and the pomegranate extract in the formula protects the skin from external factors.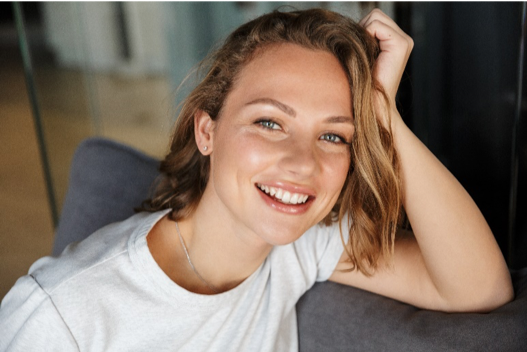 A STRIKING GAZE
A person's gaze and facial expressions become even more prominent during online meetings. Highlighting the eyes with slight touches will ensure for you to look more impressive while talking. In order to achieve this, you can apply Alix Avien Paris Eyeliner Pencil to the ends of your eyelashes or use Alix Avien Paris Dipliner. Lastly, curling your eyelashes slightly with Alix Avien Paris 3-in-1 Mascara will add dynamism to your gaze while making your eyes look more prominent and bigger. The rich oils in the 3-in-1 Mascara's formula will nourish and provide care for your eyelashes, and you will not believe the volume and effect the special brush gives to your eyelashes.
If you have sparse and thin eyebrows, you can give them a more defined look with Alix Avien Paris Eyebrow Pencil to have an even better appearance on the camera. This pencil's super thin tip is ideal to define the eyebrows in a natural way. It will help you have more prominent expressions during meetings.
WARM SHADES ON THE CHEEKS
Another step you should take in order to look vibrant during video calls lies in using a blush and bronzer combination.  You can use a bronzer to add warmth to the high points on your face and a blush to have a healthier and more vibrant look by giving a naturally warm color to your cheeks. After defining your cheekbones with Alix Avien Paris Bronzing Powder and adding little touches to make your face look thinner, you can create a naturally pinkish hue on your cheeks with Alix Avien Paris Blush-On 102, one of the sweetest shades of pink there ever was.
NUDE LIPS
Finally, applying a glossy lipstick which makes your lips look more supple and full will complete your natural-looking but flawless makeup. Shade 101 of Alix Avien Paris Glossy Lipstick will become an indispensable part of your online meeting preparation routine with its nude color and glossy finish.
Furthermore, implementing lip care as part of your skin care routine will also make your lips always look smooth and supple. Lips are very sensitive and they can be easily affected by harsh weather conditions. Due to this very reason, you should never skip simple but effective applications like regular peeling.